Turkey, Thrace Basin
Block F17-b4
GEL currently operates a single exploration license in the Thrace Basin of Turkey; F17-b4. The block was officially awarded January 26, 2019 and comprises 145km2 of acreage. Our first year's work commitment has been successfully completed.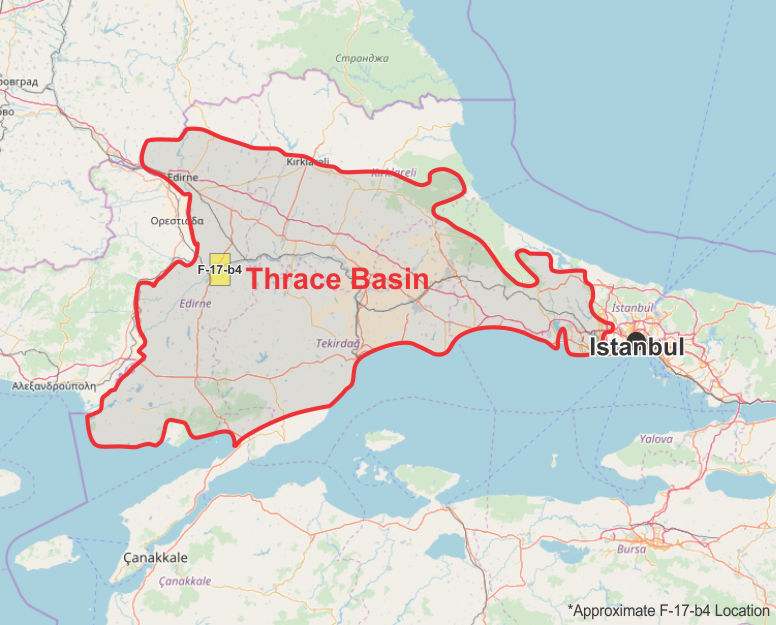 A legacy well penetration proved a working petroleum system, and the presence of gas. Pehlivanköy-1 was drilled by TPAO in 1992. The well intersected two gas-bearing Teslimköy Member sandstones; 25m and 16m thick, respectively. The sands tested gas at non-commercial rates. However, the prevailing drilling and completion techniques employed at the time are now deemed to have been sub-optimal. Thus, an opportunity exists to either re-enter or twin, and fracture stimulate the discovery well, providing for a short time to production and cash flow.
Pehlivanköy-1
The license contains the Pehlivanköy natural gas discovery; drilled in 1992 has 47 Bcf of 2P and 207 Bcf of 3P reserves in a market with robust gas pricing (August 1, 2021 - $US 6.20/Mcf).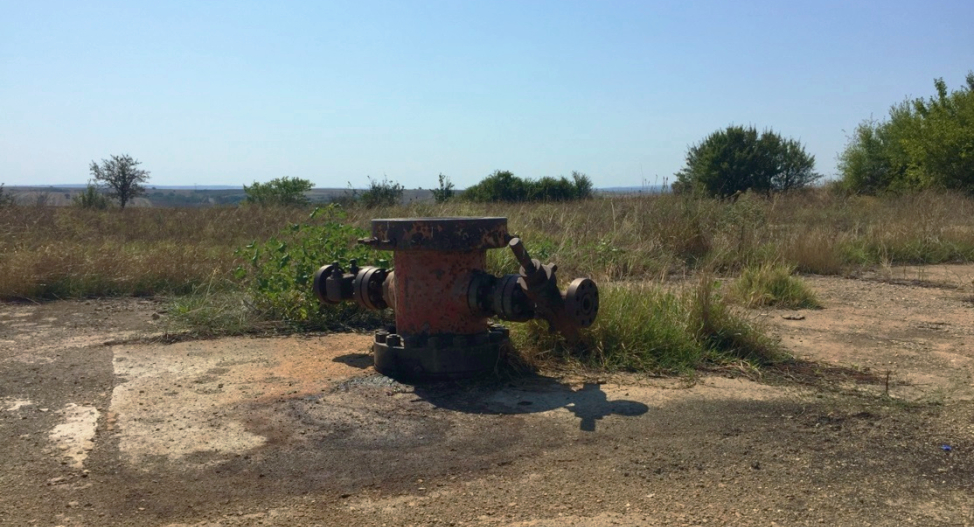 Thrace Basin Geology
The Thrace Basin is predominantly a gas basin, comprising up to 9000m of Eocene to Miocene marine and terrestrial clastic sediment. The basin formed in response to dextral strike-slip motion along the North Anatolian Fault system, which forms its southern boundary. Initial deposition occurred during the final stages of Palaeogene transtension. Post late Oligocene, the basin continued to evolve in an intermontane compressional tectonic setting. Cenozoic basin fill divided by a middle to late Miocene unconformity, was deposited in a variety of environments. Deep-water marine, pro-delta and fluvial shales provide the source material. Reservoirs are found in turbidite basin-floor fans and channels, deltaic and fluvial sandstones. The Cenozoic sedimentary package overlies Paleozoic to Mesozoic metamorphic basement.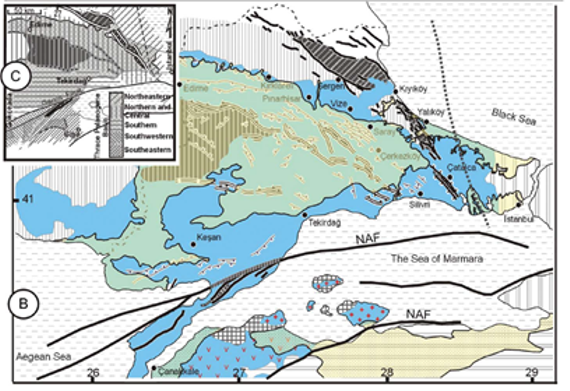 Tectonic setting of the Thrace Basin (Elmas, 2011).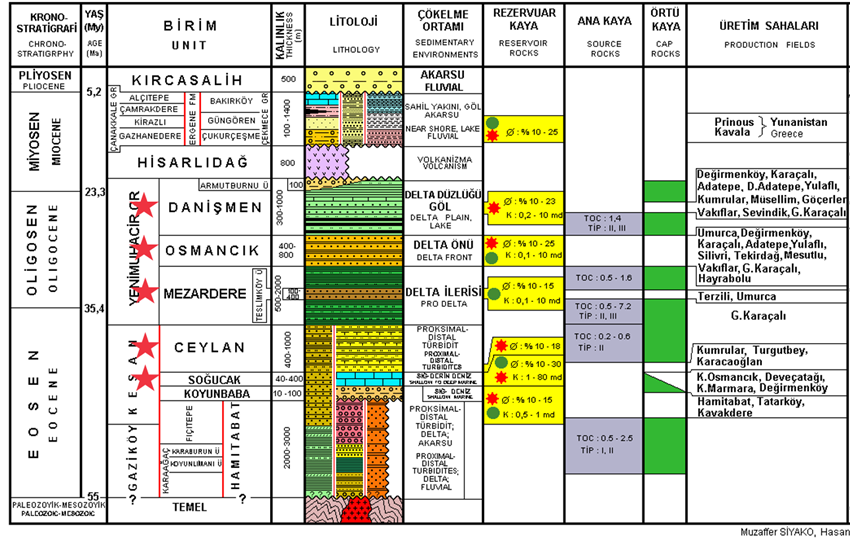 Stratigraphy and Petroleum System Elements of the Thrace Basin (After Siyako & Huvaz, 2007).
Pehlivanköy Gas Discovery
In late 2019 GEL acquired 325km2 of existing 3D seismic data, covering ~90% of block F17-b4. The data has been processed, and interpretation is ongoing. In addition to the existing conventional discovery, we anticipate development of a drillable prospect inventory with potentially meaningful upside, comprising multiple exploration plays, both conventional and unconventional.
The amplitude signature associated with the conventional sand reservoirs discovered by Pehlivanköy-1 is readily discernible. In March 2020, our reserve auditor, Degolyer & MacNaughton (D&M), assessed the volume of gas associated with the discovery as 47 Bcf at 2P level of confidence and 207 Bcf GIP at a 3P.
The opportunity offers low-risk and low-cost access to a material resource base in a stable political and fiscal environment with large upside potential.
Gazelle is seeking a farm-in partner or equity investor to undertake the 2021 appraisal drilling program. The term for an exploration license is five years until January 26, 2024. In case of discovery, a production lease is granted for 20 years, which may be extended twice for periods not exceeding 10 years at a time.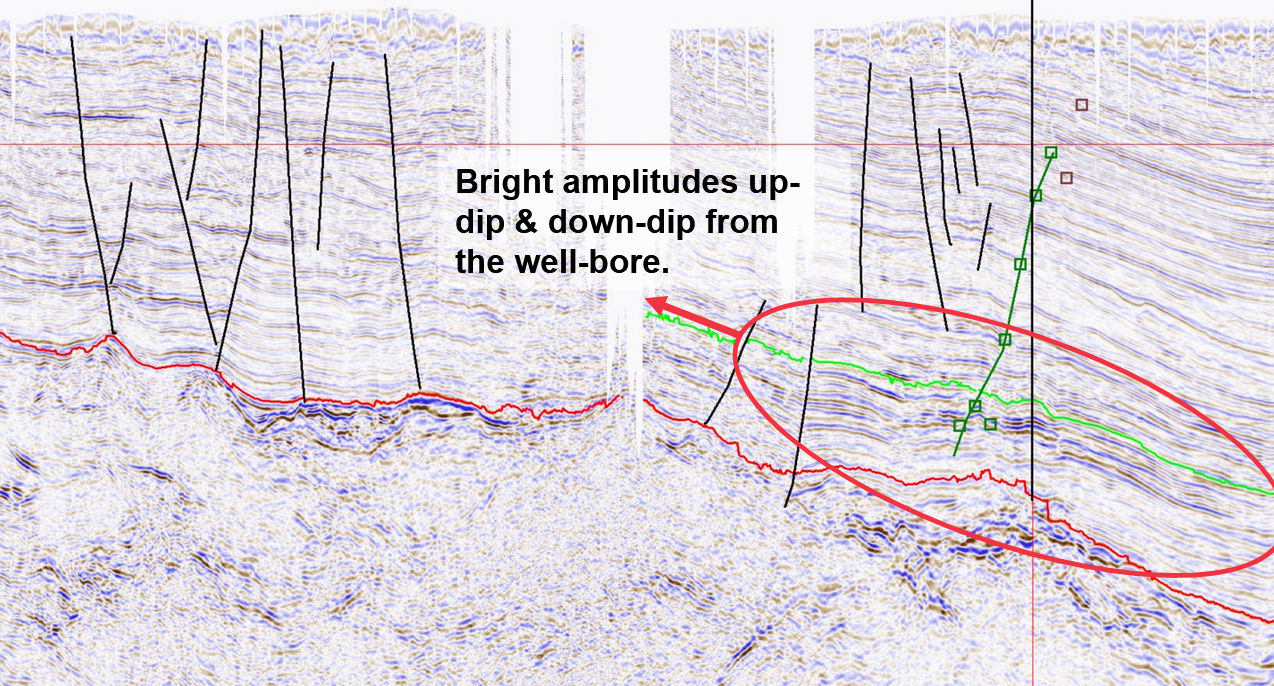 Figures showing cross-section through Pehlivanköy-1 wellbore as well as a total area of 25 m sand alone = 2123 ha (21.23 sq km)​ within the development area.
Fiscal Regime and Market
Turkish gas prices and fiscal terms are excellent, and globally competitive. Turkey itself produces less than 1% of its own natural gas consumption – a local market. Additionally, the F17-b4 block has several potential tie-in points to the Turkish domestic grid (approx. 25 km) and multiple export lines to Europe.
August 1st, 2021 Gas Price = US $6.20/Mcf
Royalty = 12.5%
Corporate Tax Rate = 22%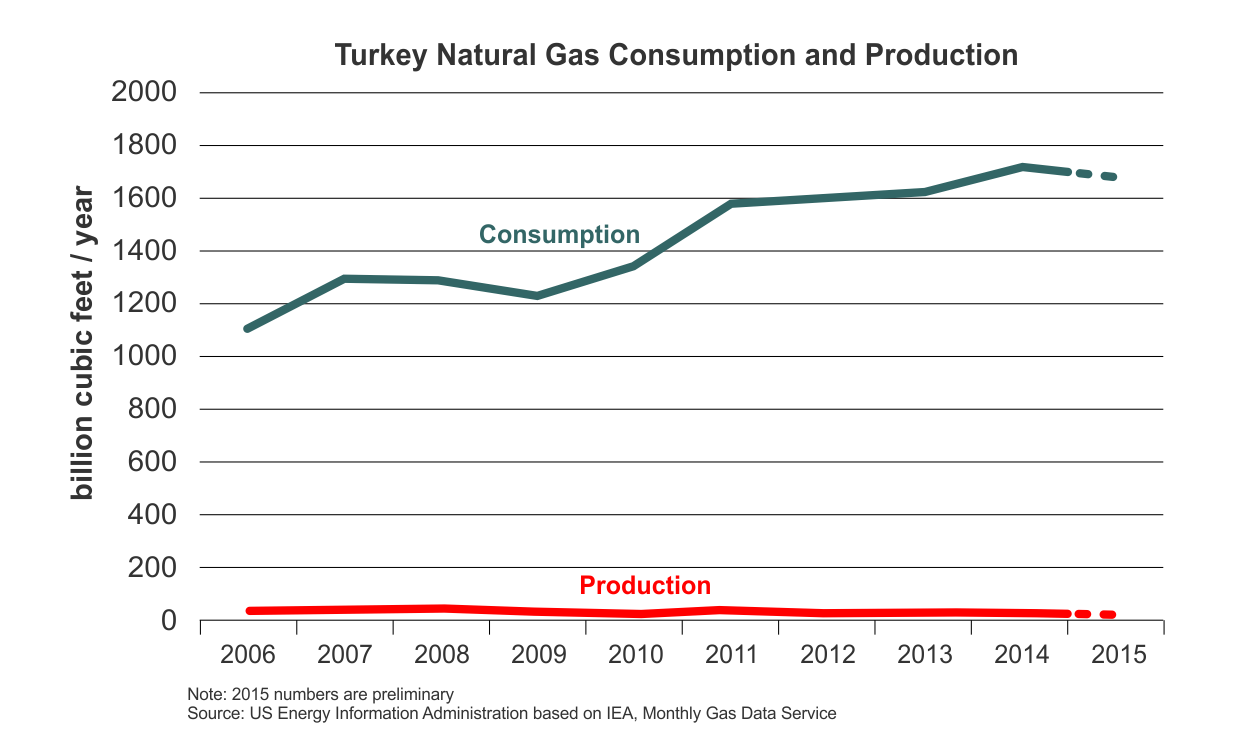 Gas Pricing
Gas price in Turkish Lira is adjusted regularly to track price of imported gas, primarily from Russia, and offset devaluation of the Turkish Lira.
BOTAS, the state-owned pipelines and trading company in Turkey currently controls approximately 80% share of Turkey's natural gas imports, and is expected to be the main potential purchasers of any new domestic natural gas production. BOTAS' pricing structure effectively sets the domestic market due to its dominant position.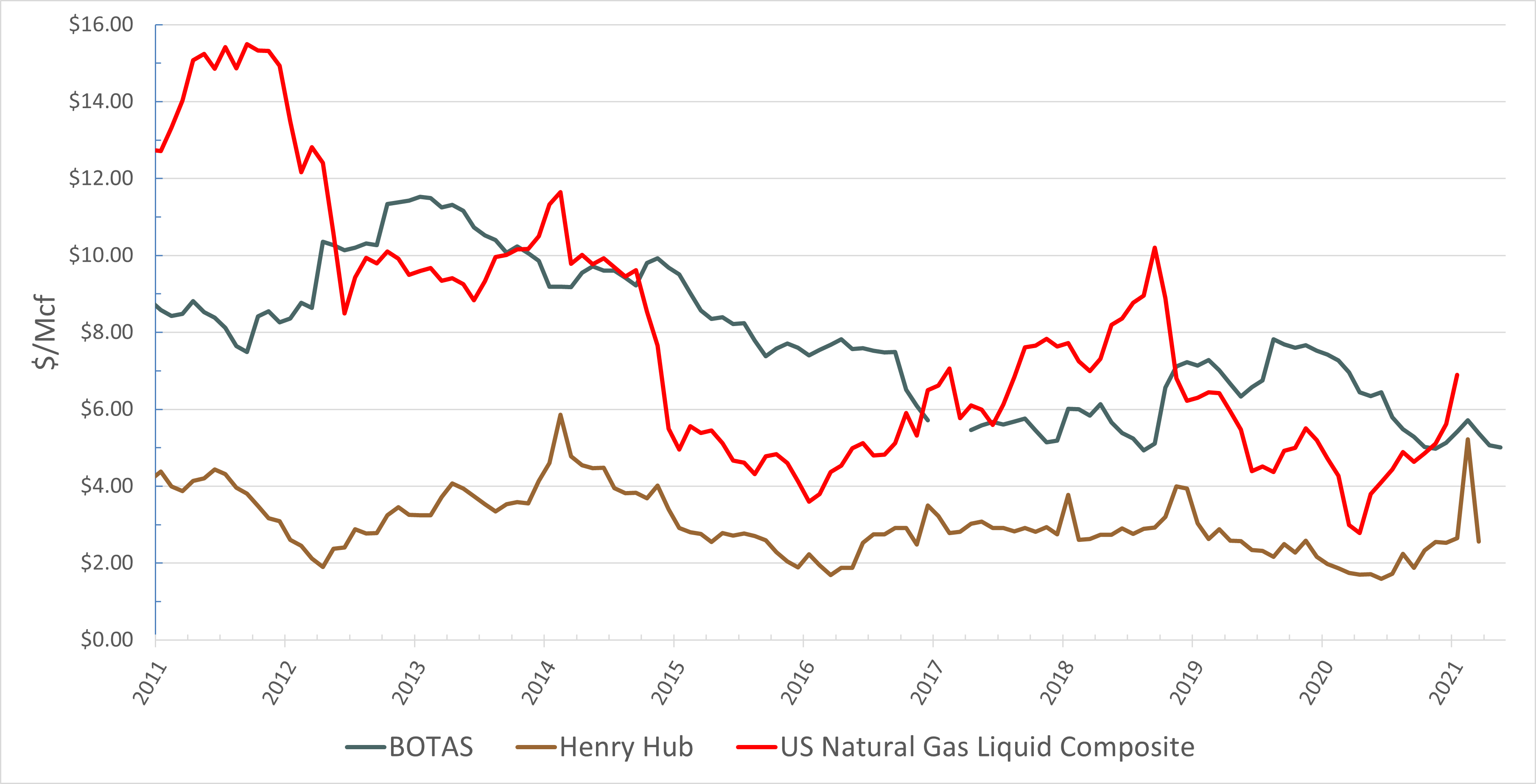 Work Program
Gazelle has successfully completed its first year work program commitments, including data acquisition, seismic reprocessing and a 3rd-Party Reserve/Resource Assesment. Upcoming work includes executing a new 3D seismic survey.
GEL is currently entertaining discussions with prospective investors and farm-in partners. Interested parties are encouraged to contact us.